Elite Series RV Windows
The Motion Window brand is a division of the Peninsula Glass Company; a company rich in tradition for manufacturing the highest quality RV windows on the market for a variety of industries including the RV, Bus Conversion, Motor Coach, Agricultural, Commercial, Industrial, Marine, Mass Transit, and Van Conversion industries. Our manufacturing plant is headquartered in Vancouver, Washington, USA; nestled quietly in the heart of the Pacific Northwest. Our line of Motion Windows represents our dedicated commitment to superior craftsmanship.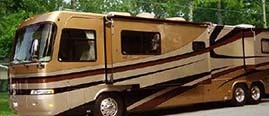 Motion Window RV windows are built to exacting customer specifications from a wide range of options offered by the Company. Motion Windows sells to niche markets and private individuals which demand manufacturing processes too sophisticated for small job shop assemblers, but is not the highly automated assembly line operations of mass production window manufacturers. Motion Windows are currently used by many industry leading motor coach, trailer and specialty vehicle manufactures. We are also the number one option when it's time to upgrade an older coach model to new dual pane windows. Our products have the reliability you expect backed by the customer support you deserve.
Since there are over a million recreational vehicle windows manufactured for well over a thousand different manufactures in the U.S. alone, there are very few standard size windows. For this reason, we custom manufacture each and every window to exacting specifications. It's not quite as hard as it sounds, in fact, in most cases all you have to do is tell us what size and shape your hole opening is and we will build a window to suit.
Our Elite Series RV windows come in both single and dual pane windows as well as with a variety of window configurations, frame color, and glass choices.
We are excited about the opportunity to add you to our family. Please help us describe you needs by getting started here.