Travel Trailer Windows
The Motion Window brand is a division of the Peninsula Glass Company; a company rich in tradition for manufacturing the highest quality aluminum travel trailer windows on the market for a variety of industries including the RV, Bus Conversion, Motor Coach, Agricultural, Commercial, Industrial, Marine, Mass Transit, and Van Conversion industries. Our manufacturing plant is headquartered in Vancouver, Washington, USA; nestled quietly in the heart of the Pacific Northwest. Our line of Motion Windows represents our dedicated commitment to superior craftsmanship.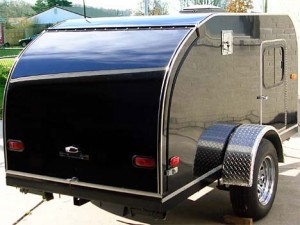 Motion Window products including our travel trailer windows are built to exacting customer specifications from a wide range of options offered by the Company. Motion Windows sells to niche markets and private individuals which demand manufacturing processes too sophisticated for small job shop assemblers, but is not the highly automated assembly line operations of mass production window manufacturers. Motion Windows are currently used by many industry leading motor coach, trailer and specialty vehicle manufactures.
We are eager to help you get this started but we need some specific information to give you an accurate quote and make sure that ultimately we build exactly what you are looking for. Please take a moment to help us define your specifications using the Order Summary Worksheet attached to this e-mail. It is important to note that when providing the dimensions, we are looking for measurements of the rough hole opening. We will downsize these dimensions for an accurate frame fit dimension for your hole.
We are a family-owned business, so our success is directly tied to your satisfaction. We depend on a little word of mouth advertising from our satisfied customer base to sustain our business model. We don't spend a lot of money on big glossy magazine advertisements. We are very selective on the number of trade shows we attend. We choose to spend our money on product enhancements and our employees. The premise is this: If you have a good product, built by people who care about the process and back it all up with solid customer service – sales will come.
We are excited about the opportunity to add you to our family. Please help us describe you needs by getting started here.